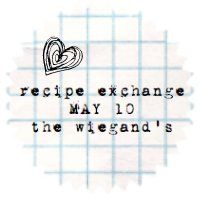 So one of my favorite blogs,
The Wiegand's
, is having a recipe exchange.
Casey wants some help getting some new great recipes to cook for her fam!
I'm so in on this...I absolutely love cooking and getting new recipes.
Make sure and link up at her exchange on Tuesday, May 10th!