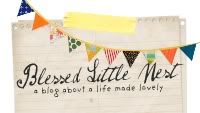 Blessed Little Nest is such a wonderful blog that I read daily. Heather is so great at writing lovely, creative and inspirational posts.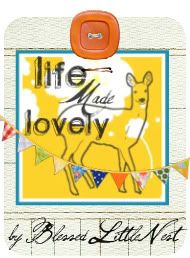 Visit her on Mondays for "Life Made Lovely".
So I bet your wanting to know what I won....
I won a $20 gift card to the
Ollie Bollen
shop on etsy! She has such cute things.
Here's what I think I will get with my winnings...
The Eloise Earrings...
... and the Purple Mumsy Hair Clip!